Ever wondered what divides 99% of people from the wealthiest 1%?

The Greatest SECRET Of Creation & Manifestation
Modern Day Wealth is a path to awaken your higher self through a
Spiritual Transformation, Enhanced Personal Development
and the
Pavement
towards the
Royal Roads
of
Wealth
and
Abundance.
In the highlands, dusty dry deserts, and remote places around the world, the wisdom of our ancient past has been known and preserved by our ancestors. A
Wisdom
that stems from our lineage is available to us, only if we have the courage to embrace our inner voice and to listen to our hearts and intuition.
Through the real life experiences and lens of one man, MDW pulls back the curtains on the
Greatest SECRET
of Creation and Manifestation
– THE FORBIDDEN WISDOM!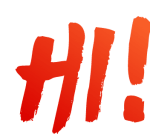 I'm Jorge Izquierdo
At Modern Day Wealth my friends call me Giorgio!
It doesn't matter where you've come from or where you've stumbled. As long as you're breathing, you can create an extraordinary life.
Most people attempt to create their dreams by themselves and fail miserably like I have. Yes, you are human, but you are a BADASS!
So team-up. Run with the right crew. And have mentors who have walked the path before you. Trust me, you can save years when you learn from the mistakes of others.
Nonetheless, I hope your heart is in the right place and that you are as determined and passionate as we are in discovering the truth behind the FORBIDDEN WISDOM – The Greatest SECRET of Creation and Manifestation.
My friend, you can create and extraordinary life beyond what your senses can perceive.
I believe in you, and I believe in your biggest dreams, you are the creator in many ways. Be the BADASS you are, do the work, and be resilient.  We Start TODAY!
The TRUTH Mankind Is Not Ready To Hear
Modern Day Wealth explores proven principles that will shake the very foundation of what you and I have been taught. The teachings in this course may challenge many concepts that you've learned and have been led to believe in the past.
Your current level of consciousness can only be transcended as you let go of your current state and elevate to a higher intensity. You elevate to a higher intensity of consciousness by shifting your attention from your current limitations and magnifying upon that which you desire to become.
The GAME of LIFE is a victorious one to those who measure their own inner thoughts and feelings within to what appears on the outside. An idea, despite being false in you outer reality, if persisted from within, will solidity from without.
And the Game of Life becomes a defeat to those who do not see and overlook this law.
When You Awaken, LIFE BECOMES LIMITLESS
Modern Day Wealth is creating a toolkit of knowledge and understanding where we marry and join together over 5000 years of wisdom from human spirituality, with the best of our modern day science.
MDW is a gift for the people of earth to awaken an inheritance from within.
MDW
explores proven principles that will shake the very foundation of what you and I have been taught. The teachings in this
course
may challenge many concepts that you've learned and have been led to believe in the past.
A new model of thinking is rising to the surface through the understanding of the relationship between spirituality and science. The unity of the two unfolds and fosters a new human story unveiling the greatest mystery to humanity. A new possibility opens into a forbidden territory once reserved only to a select few.
1. I cannot help you get rich quick, I'm sorry. Often times "creating wealth" is identified with "get rich quick". I also thought it would be easy money – well, it turned out it wasn't easy money but was very fun and rewarding in the end. So be prepared and committed to put effort, work smart and have lots of fun! Otherwise, I'm sorry but this course may not be the right fit for you.
2. This program is probably not for those with a "know it all" attitude and mindset. If you're not searching for the light at the end of the tunnel and not open to new possibilities, you won't enjoy this course.
3. If you're looking for an easy way out – honestly speaking, I don't want to help you. I cannot help anyone with that kind of mindset, regardless of what I do for them. So, if you're not fully committed in your personal and long term success, MDW may not be your calling.
But if you made it this far, what are you waiting for? Yes, let's get to work now!